This Fandom wiki is currently inactive. You can
adopt this wiki
and revive it.
Welcome to the Beastly Wiki
Beastly is a 2007 novel by Alex Flinn, who later published a continuation of the series called the Kendra Chronicles. It was chosen as a VOYA Review Editor's Choice and was nominated for numerous reader-selected awards, winning the Detroit Public Library's Author Day Award. It was also a #1 New York Times bestseller. It is a retelling of the fairy tale Beauty and the Beast set in modern-day New York City from the view of the beast.

Books
Beastly Characters
Featured Article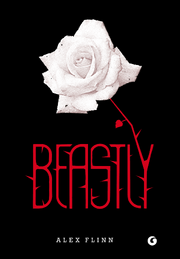 Beastly is a 2007 novel by Alex Flinn. It is a retelling of the fairytale Beauty and the Beast set in modern-day New York City. Flinn researched many versions of the Beauty and the Beast story to write her book. Many of these are playfully alluded to in portions of the book, particularly the chat room transcripts in which the character of Kyle talks to other teens who have been transformed into creatures.

Beastly had received favorable reviews, one of which from BookLoons, which states that "An interesting twist on this contemporary version of Beauty and the Beast is that the story is told from the beast's point of view. Despite the fact that everyone knows the plot, Flinn's version is well worth reading. Publishers Weekly writes that "The happily-ever-after ending is rewarding, if not surprising." Donna Rosenblum of School Library Journal commented positively on Flinn: "The story is well written and grips readers right from the beginning with an online chat session with Kyle/Beast and other fairy-tale characters. And, since it's told from the Beast's point of view, it will appeal to boys who otherwise might not pick it up." With Beastly, Flinn received positive remarks from reviews. Sonderbooks praised Flinn, saying, "I love the way Alex Flinn worked in all the elements of the traditional tale. I also loved the believable way she showed us Kyle changing, transforming. And of course there's the wonderful blooming of true love. All this adds up to a truly delightful book that I hope will become wildly popular with teens. And any adults who will admit to enjoying Twilight, let me urge you to give Beastly a try." Romantic Times writes that "Flinn does another solid job of giving a fresh perspective to what could have been a preachy story. She keeps the drama and intrigue high and constantly challenges the reader in this twist on Beauty and the Beast." Read More...

Featured Character
Potrayed by Vanessa Hudgens, Lindy Taylor from the film is very different from the Lindy in the book. In the film, Lindy Taylor has black hair and eyes, is very pretty, and does not have crooked teeth. In the book, she is described as not beautiful, with red hair, green eyes, and crooked teeth. Lindy Taylor is a nice girl, who sees people in the inside. When Kyle Kingson showed himhis monster form, Lindy didn't freak out like all the other kids, she simply said, "I've seen worse." She immediately falls in love with him despite his monsterous form and ugly appearance. Lindy even described him as "the most beautiful guy I've ever known."
Before Kyle Kingson became a monster, he and Lindy already knew each other. Lindy also had a little crush on him, thus the fact that he is the most popular kid in school. Kingson never really liked her though, because it isn't her thing to like people directly to what they looked like. "My dad always said how people like you is directly proportional to what you look like...not your thing?" (Quoted by Kyle Kingson) After Kyle makes fun of Kendra Hilferty, a witch in disguiseas a student, Kendra turns him into an ugly monster, an the only way he can break free of the spell is if he finds true love in a year (2 years in the book) and that is when he sets eyes on Lindy. He tries to buy her by leaving gifts and presents at her door, yet he fails.
So, Kyle decides to meet Lindy in his monsterous form. He shows her his monsterous form, thinking Lindy was just gonna freak out like the others, but Lindy simply says "I've seen worse." The two spend more time together and immediately fall in love with each other. Read More...
Latest activity
Did You Know?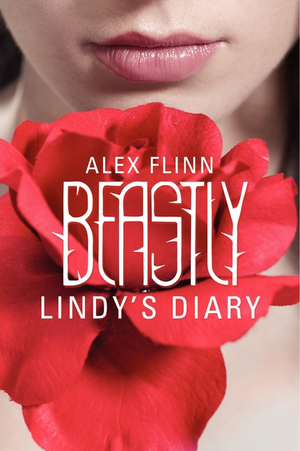 Beastly: Lindy's Diary was later included in the Deluxe Edition of Beastly.
Beastly Poll
Who's your favorite character?
The Author
More Books?
Community content is available under
CC-BY-SA
unless otherwise noted.